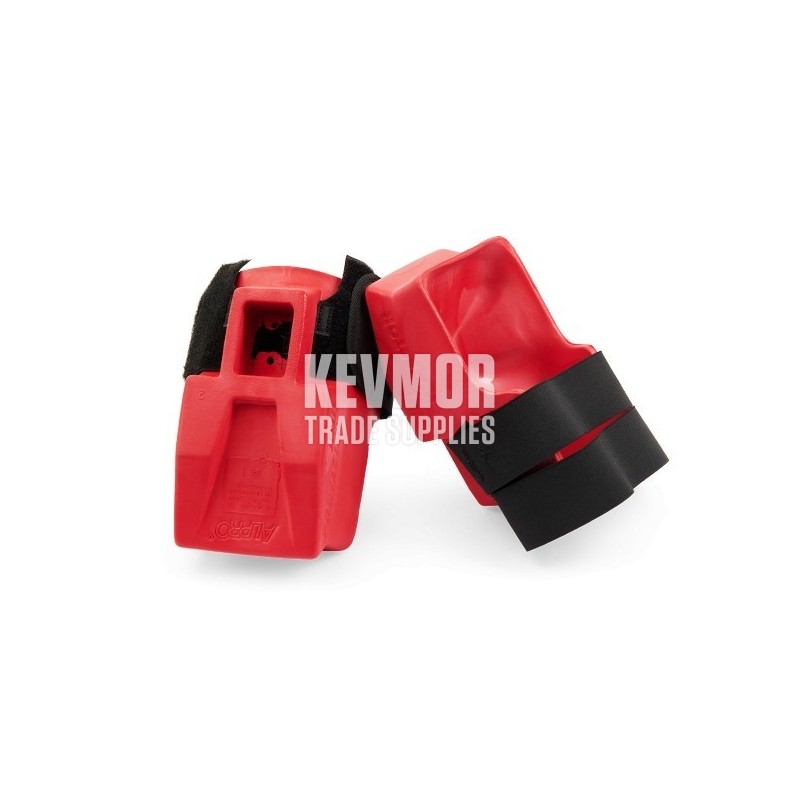  
Medical Knee Pads
GST excl.
($126.50 GST incl.)
Janser Medical Knee Pads Designed by Alpro
Full support medical knee pads: prevent tendon & cartilage damage
Janser Medical Knee Pads for flooring are specifically designed for flooring installers.
Developed with health & safety in mind, their ergonomic design & durable waterproof foam help support the entire knee.
Janser Medical Knee Pads Designed by Alpro
Formerly known as Alpro Medical Knee Pads
The patented ergonomic fastening system helps prevent tendon and cartilage damage. Developed for flooring installer's health and safety in mind, the medical knee pads provide 100% total support to the entire knee.
Made from Polyurethane
German Made perfect for every tiler, flooring installer, roofer, plumber, construction, or tradesman.
It comes in a calico carry bag.
Replacement straps are available
Medical knee protectors and knee cushions disperse topical pressure on the knee cap and facilitate work when kneeling.
The Janser german PRO knee protection pad is made of durable waterproof foam. It serves to protect the kneecap and shin from pain and possible physical damage when working in a kneeling position.
WITHOUT Knee Protector: there is pressure on the unprotected knee cap.
WITH Knee Protector: The knee is cushioned and given total support. 
Adjusts To All Sizes
Knee protection pads have a new type of fastening system which can be adjusted to all sizes. The perfect combination of comfort and protection. Janser knee protection pads can be used for all work performed on the ground (workshops, building sites, outdoors in gardens, etc.).
The material used  has a cushioning effect that makes working in a kneeling position easier than ever before while wearing knee pads.
These kneepads also stand because of their patented, ergonomic form and their TÜV-certified protection for all work performed on the ground.
Fully TÜV Tested & Approved:
These knee pads have been tested by TÜV (German Technical Inspection Agency) and certified according to EN 14404:2004 + A1:2010 (personal protective equipment – knee pad for work in a kneeling position).
Optimal mobility and improved comfort.
The latest ergonomic velcro fastenings advancements put the ALPRO knee pads at another level. These special knee protection pads can be fitted securely on to your lower leg.
The Velcro straps won't mess with the back of the knee. This is a major problem with flooring knee pads because it causes constriction. ALPRO has solved this major issue and give you 100% full and optimal mobility along with the safety.
The ALPRO knee protection pad is adapted to the shin's anatomical form to help them provide maximum comfort.
At Kevmor Wholesale Trade Supplies, we are proud to be the official distributor for the only medical-approved knee pads on the market.