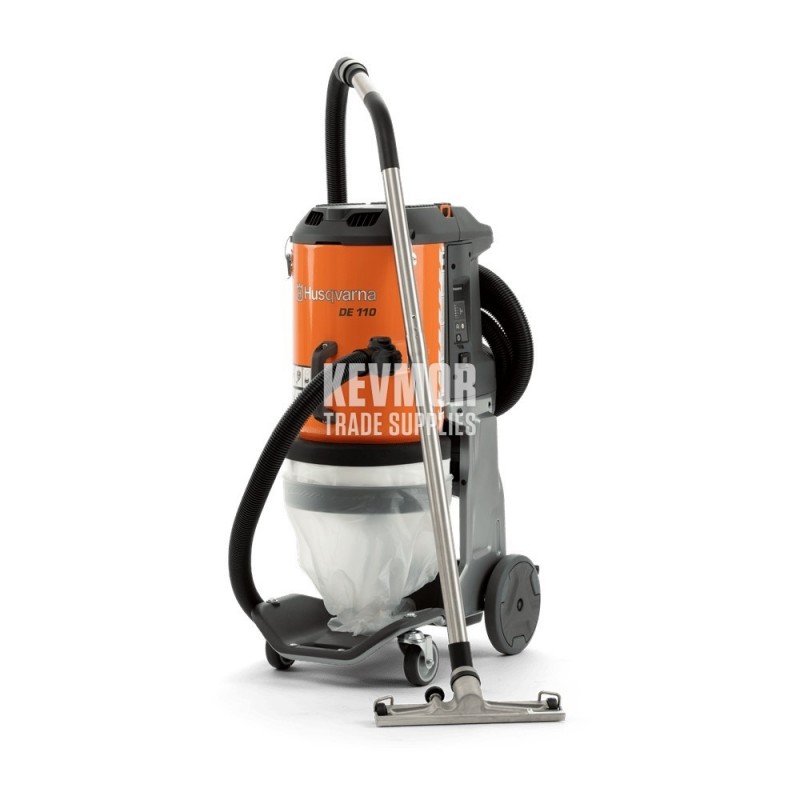  
Husqvarna DE110A H-Class Dust Collector
GST excl.
($2,794.13 GST incl.)
Husqvarna DE110A H-Class Dust Collector
This adaptable H-class dust extractor is portable, lightweight, and powerful. It has an e-flow function that automatically changes the air flow, providing stable air flow and increasing the time between filter cleanings, as well as a user-friendly HMI that monitors performance. High water protection makes disinfection quick and effective. Additionally, it has inbuilt connectivity, which enables you to quickly track location, run-time, service, filter, and other important usage statistics.
The brilliant e-flow technology automatically modifies air flow to increase the amount of time between filter cleanings, enabling operators to work continuously for extended periods of time.
The dust extractor complies with the most recent H-class specifications for heavy-duty dust extractors. It has a HEPA filter inside that is separate from the pre-filter and has EN1822 certification. When it's time to clean the filter, an integrated filter alarm with an adjustable hose diameter signals this. Simply clicking a button will start the cleaning process.
The dust extractor is portable due to its small size and light weight. Smooth manoeuvring is made possible by clever aspects like lifting hooks, the ability to attach hoses, a wand, and a floor tool to the machine, as well as the ability to move it on its two wheels.
The machine may be cleaned and decontaminated with ease thanks to the high water protection standard. For early and on-site troubleshooting during operational maintenance, the HMI issues warnings.
Phases: 1
Voltage: 230 V
Rated current: 5 A
Frequency: 50-60 Hz
Max. vacuum: 200 mbar
Rated input power: 1.1 kW
Product size length: 670 mm
Product size width: 400 mm
Product size height: 1000 mm
Weight: 25 kg
You might also like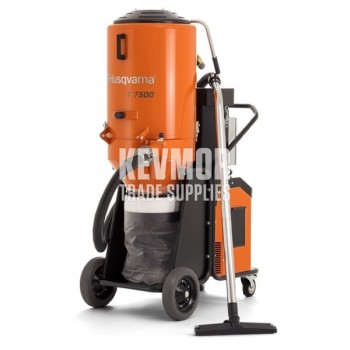 Instore or Phone Orders Only