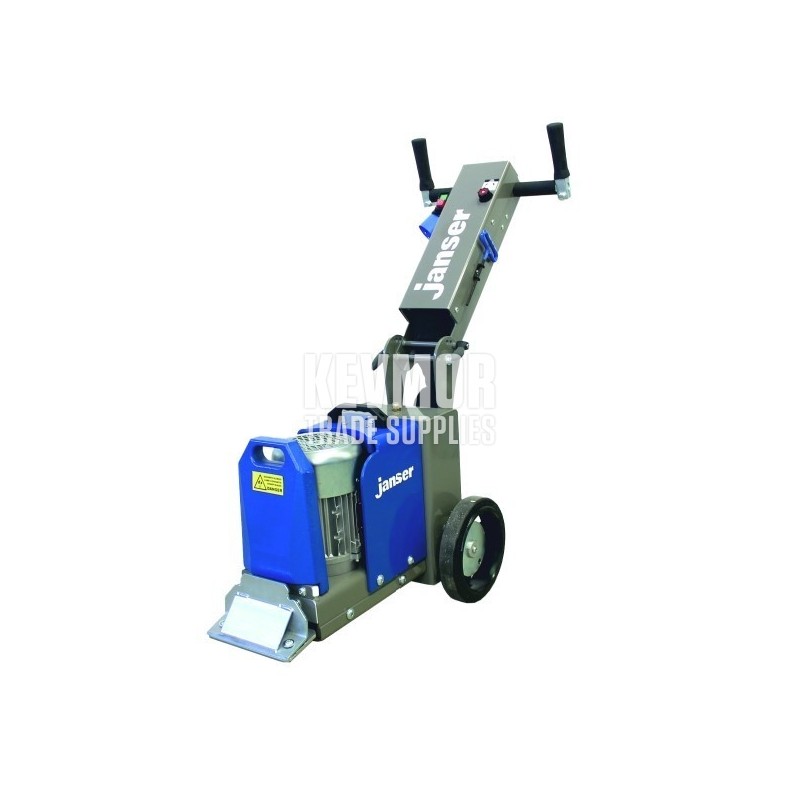  
Janser Master Mobil III Floor Scraper
GST excl.
($11,825.00 GST incl.)
Janser Master Mobil III Floor Scraper
PLEASE NOTE DUE TO THE WEIGHT AND SIZE OF THIS PRODUCT IS NOT ELIGIBLE FOR OVERNIGHT SHIPPING (APPROX. $500)
The Master Mobil III features improved direct drive hydraulics and an extremely low noise level in operation
Also has an adjustable guide handle - so can be adjusted to suit working conditions/ size of the operator
Weights are easily removed, together with a "flat" handle position that can be achieved, makes transportation so much easier!
Forward and Reverse
NEW - Wheel hubs with freewheel option for easy handling and easy pushing of the machine without power.
NEW - Variable speed control.
Supplied with 5 different blade profiles - used accordingly depending on material to be removed
Total machine weight: 106kg
Net Weight: 75kg
Machine available in 240V