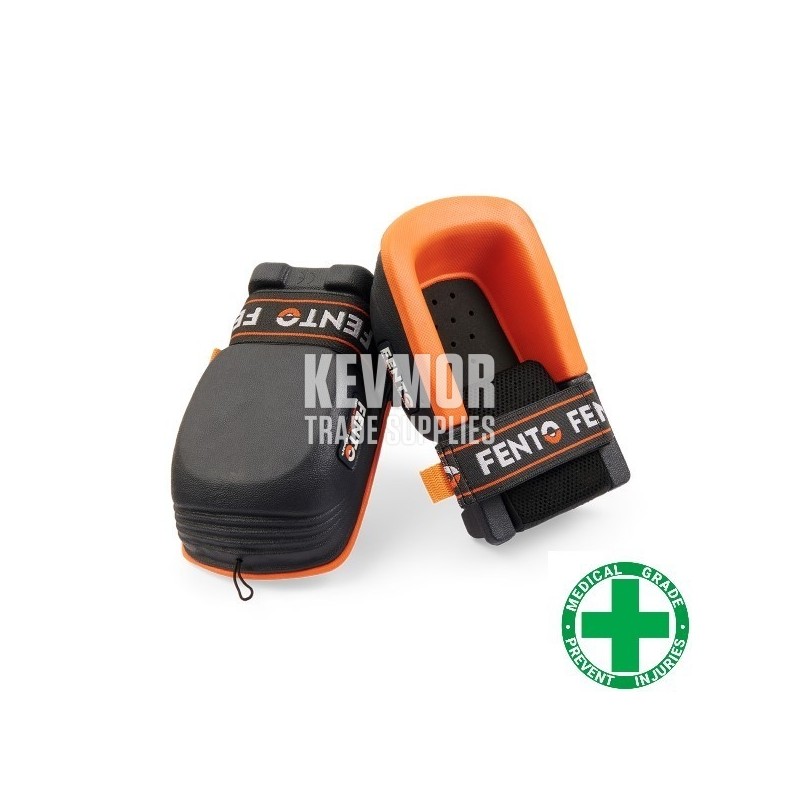  
Fento 200 Pro Knee Pads
GST excl.
($198.00 GST incl.)
FENTO 200 Pro Knee Pads Built By Flooring Installers
Engineered Fento Knee Pads are designed to prevent knee and back issues by evenly distributing pressure across each pad. These Fento Knee Pads are co-designed by medical professionals and installers. They are designed to provide stability and comfort while you work.
The FENTO 200 Pro weighs only 250 grams
Perfect for sitting and/or walking
FENTO is built by installers. For installers. Flooring installers, Tiling professionals, and many more
This is where the new FENTO 200 Pro comes from... pure experience. They are comfortable, durable and breathable too. Something taken into consideration due to their experience of not having breathable options. 
Additionally, the breathable inlay is replaceable.
FENTO KNEEPAD 200 PRO FEATURES:
Easy to clean
Flexible and 100% water resistant
Durable and very hard-wearing
The Elastic band does not constrict the back of the knee
Prevents knee and back complaints through pressure distribution.
Patented design provides superior knee protection
Co-designed by flooring installers and medical professionals
Wide, Flat Base for maximum stability while you work
Durable, Lightweight construction for better comfort
Components are washable and replaceable