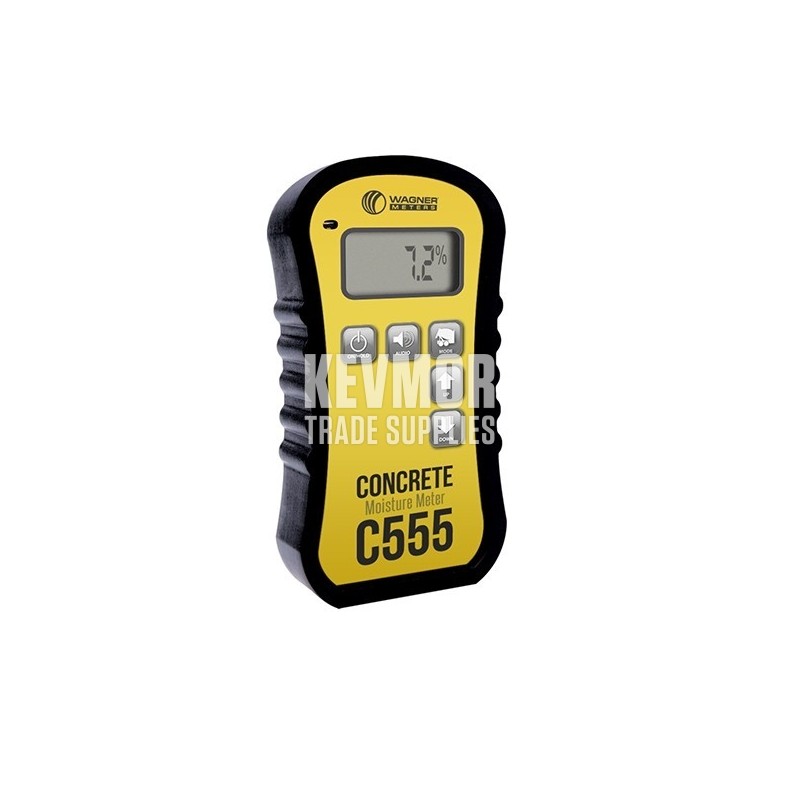  
Wagner C555 Concrete Moisture Meter Kit
GST excl.
($603.90 GST incl.)
Wagner C555 Concrete Moisture Meter Kit
The new Wagner C555 Concrete Moisture Meter Kit will guarantee you to measure your concrete, smooth or firm, quickly and with no damage before placing Rapid RH® L6 Smart Sensors.

It includes both built-in ambient sensors and On-Demand Calibrator, which is everything needed to perform the test outlined in ASTM F2659.

Concrete block is also a material the new C555 can be used on with the Relative mode.

What the meter includes:
ASTM F2659 compliant

Digital display

Measures to 0.5-inch depth

Integrated ambient temperature and RH sensors

Moisture scale reads from 0% to 6.9%

Audio threshold alarm

In Relative mode can be used on other concrete-similar materials such as concrete block

A scuff-resistant Teflon sensor pad

Enjoy a 1-year warranty.
You will find in the kit:
C555 Concrete Moisture Meter

Paired On-Demand Calibrator

Rubber Protective Boot

Foam-lined ABS Plastic Carrying Case

9V Battery

Instruction Manual
You might also like