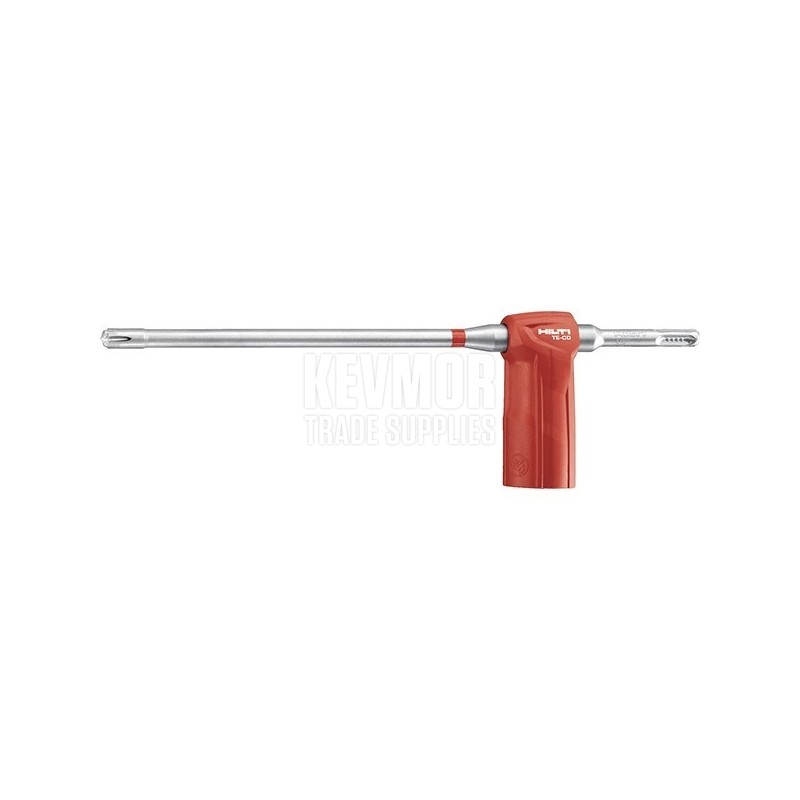  
Hilti One-Step Vacuum + Drill Bit for use with Wagner Concrete Moisture Testing Equipment
GST excl.
($317.90 GST incl.)
Hilti One-Step Vacuum + Drill Bit
Use the TE-CD Hammer Drill Bit to get a 100% clean concrete hole prior to placing the Rapid RH® Smart Sensors at the correct depth for moisture testing.

For Clean Dust-Free Hole to Place the Rapid RH® Smart Sensors - Drills and Cleans Concrete Hole in One Easy Step

Having a clean concrete hole at the correct depth is essential to attain optimum results with the Rapid RH® Smart Sensors.

It's simply the highest quality drill bit for concrete

Better yet it's fast and easy to use. It saves you time without any cleanup needed. Plus its durability is second to none. 


Key Features:
- Diameter: 3/4"

- Working Length: 9-7/16" (240mm)
- Compatible with 1 1/4" vacuum hose
- One-step drilling and cleaning
- Optimum hole cleaning for consistent anchor setting
- No Need for spiral blades up the side to bring debris to the surface
- Contains carbide tips that last longer than other types of drill bits
- Robustness, lifetime, and drilling speed equal to TE-CX drill bits
- Minimized snagging or sticking when drilling


Technical Data:
- Base Material: Reinforced Concrete, Concrete

- Tool Type: All tools with TE-C (SDS Plus) connection
- Working Mode: Hammer drilling









You might also like