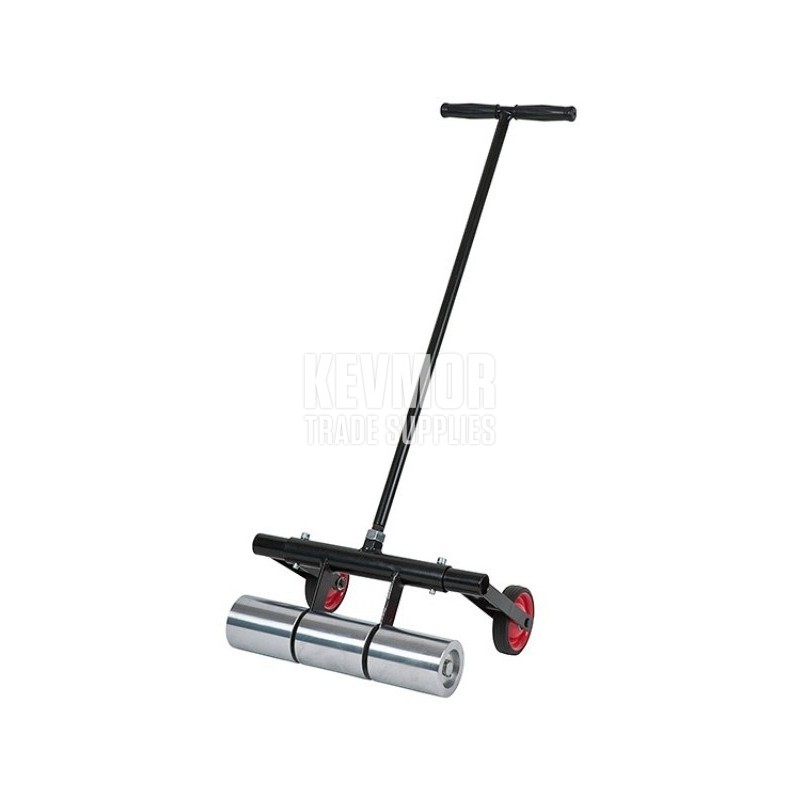  
50lb Linoleum Roller
Detachable transport wheel assembly kit for easy transport, upright support and protection of segmented rollers

Chrome-plated segmented rollers exert even pressure on uneven surfaces

Inset axles won't scuff walls

30" removable handle for convenient storage
All steel, trouble free construction guarantees a lifetime of maintenance free service. Steel will not crack or chip as cast iron can. Nothing can go wrong with solid steel roller sections - no bushings of any sort to come loose.
Used on: Linoleum, vinyl sheet goods, rubber tile, vinyl tile, cork tile, wood block tile, roofing systems, waterproofing membranes and carpets (50-75lb roller).
For perfect installations, use the size model specified for these materials by their manufacturers.