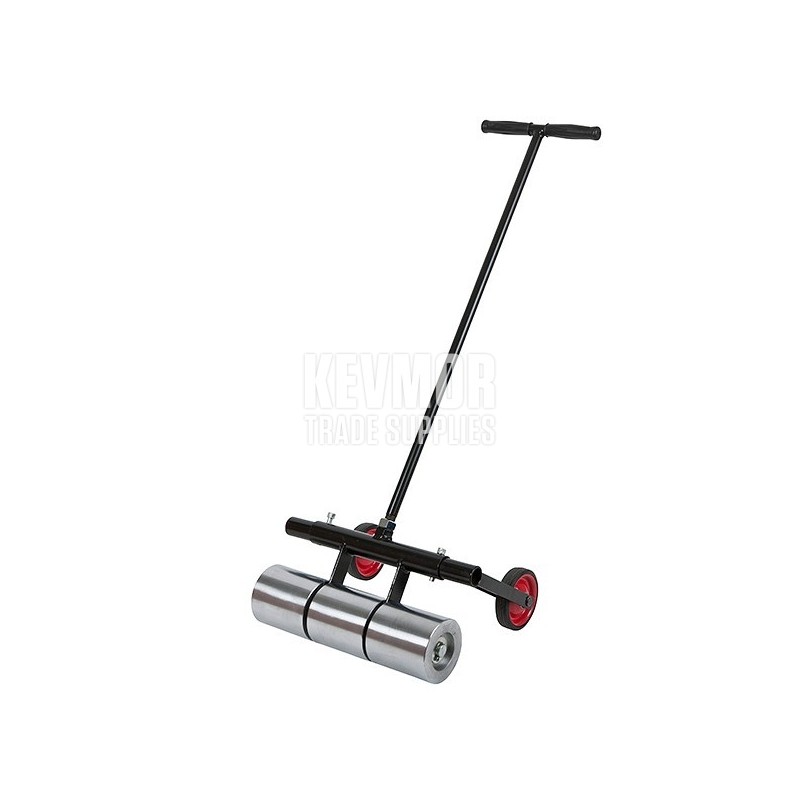  
UFS 100lb Linoleum Roller
GST excl.
($632.50 GST incl.)
UFS Linoleum 100lb Roller



UFS Linoleum 100lb Roller
Detachable transport wheel assembly kit for easy transport, upright support and protection of segmented rollers

Chrome-plated segmented rollers exert even pressure on uneven surfaces

Inset axles won't scuff walls

30" removable handle for convenient storage
All steel, trouble-free construction guarantees a lifetime of maintenance free service. Steel will not crack or chip as cast iron can. Nothing can go wrong with solid steel roller sections - no bushings of any sort to come loose.
Used on: Linoleum, vinyl sheet goods, rubber tile, vinyl tile, cork tile, wood block tile, roofing systems, waterproofing membranes and carpets (50-75lb roller).
For perfect installations, use the size model specified for these materials by their manufacturers.

** Please note due to the weight and size of this product is not eligible for FREE overnight shipping. This product can only be dispatched via road freight. Heavy Weight Item surcharge applicable.