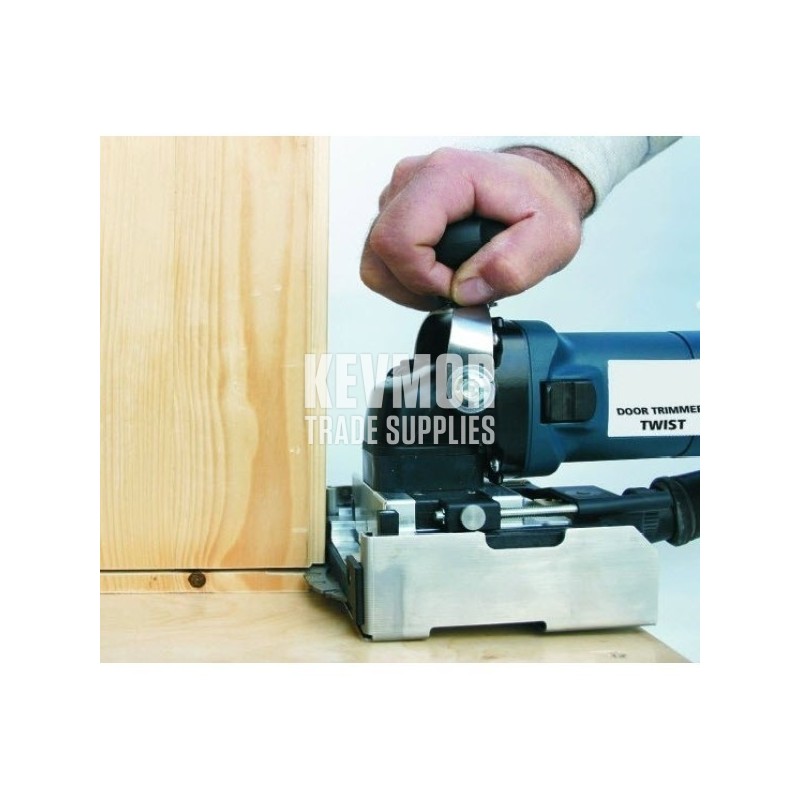  
UFS 115N Twist Door Trimmer 230V - Undercut Saw - Jamb Saw
GST excl.
($1,424.50 GST incl.)
UFS 115N Twist Door Trimmer 230V - Undercut Saw - Jamb Saw
UFS 115N Twist Door Trimmer 230V - Undercut Saw - Jamb Saw
The UFS Twist - The universal Joint Cutter - Cuts where no circular saw can reach. Trim doors without taking them off their hinges. Equipped with a splinter guard system. Cuts to within 1.5mm of the base and adjusts to a maximum of 28mm from the base. Ideal for shortening doors whilst in situ or undercutting door frames and skirtings etc.
The body of the saw twists through 180 degrees to cut into almost any corner. Cutting is straight when the base plate follows the contour of the floor and splinter free because of its own guard.
Can be used to cut vertically and for biscuit joints.
The standard carbide blade is ideal for cutting wood and laminates and is nailproof.
The machine works virtually dust free since the saw blade rotates in a closed casing that can be connected to a dust extractor.
Tilt 180 Degrees

Cutting depth 0 - 28mm

Min. distance to the base min. 1,5mm to max. 28mm

Adjusting depth of cuts precisely adjustable

Cuts into corners to within 17mm at both ends

Diameter of saw blade 115mm

Motor output 660 Watt

Connection to extractor 27mm diameter

Weight 2,5 kg
** Please note due to the weight and size of this product is not eligible for FREE overnight shipping. This product can only be dispatched via road freight. Heavy Weight Item surcharge applicable.
Related products
Instore or Phone Orders Only

Instore or Phone Orders Only