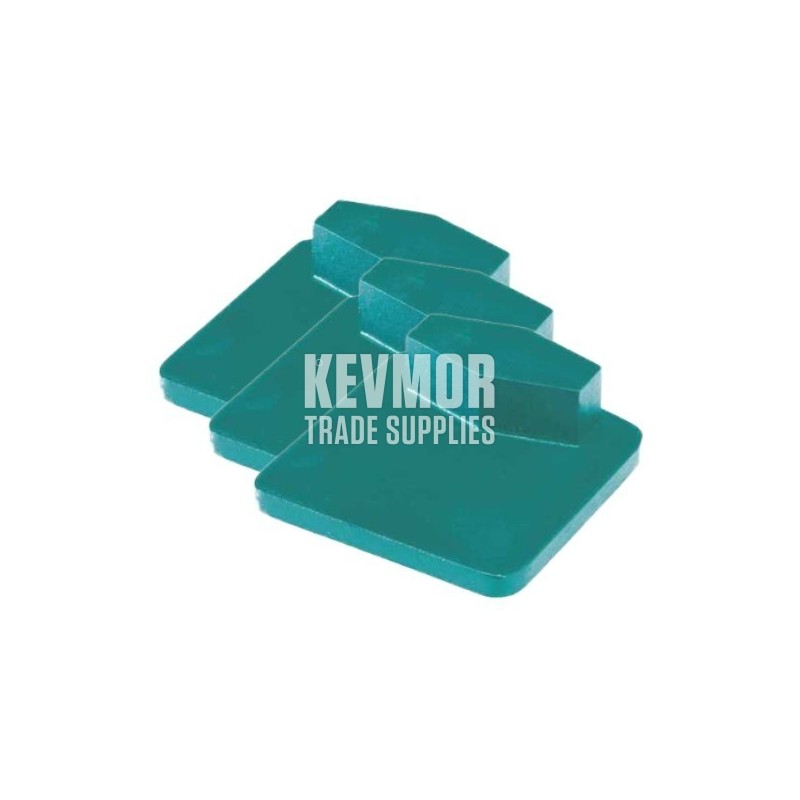  
Husqvarna Vari-Grind G624S 30GR Soft 3PCS
GST excl.
($99.00 GST incl.)
Husqvarna Vari-Grind G624S (Single Coffin) 30 Grit Soft 3PCS
Easy and quick set-up of tools
Redi Lock is an instant and hassle-free system for changing diamond tools. This robust system design ensures maximum protection and life of your diamond tools. No need for multiple sets of diamond holder discs; no time consuming and impractical screw-on-diamond systems. Available for a variety of machine manufacturers.

Easy tool selection
With only 3 bond hardnesses- soft, medium or hard bond- the selection of tools gets easy. This allows quick choice of toolkit for occasional use.

Smooth but active grinding
Specifically designed hexagonal segments for smoother but active grinding.

30 Grit

Single Coffin Redilock

Soft bond (for hard concrete)

Sold as a boxed set of 3 diamonds - $30.00+gst per diamond