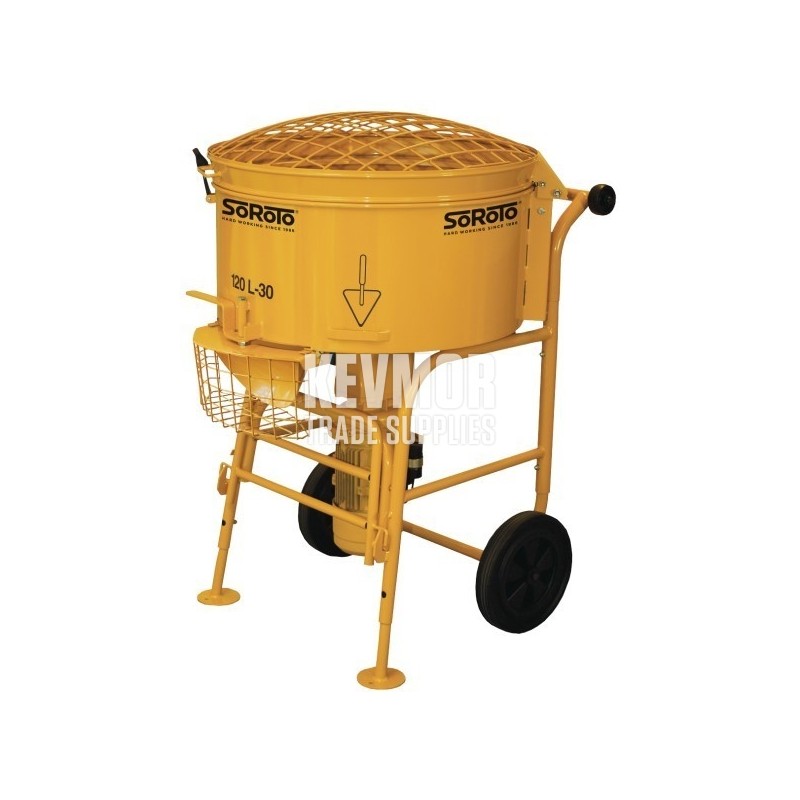  
Forced Action Screed Mixer 120-Litre
Forced Action Screed Mixer 120-Litre
Forced Action Screed Mixer 120-Litre
THE LARGEST MIXER ON THE MARKET RUNNING ON ONLY 240V
This machine has to be as light as possible, so you don't suffer unnecessary nuisance when using and handling the machine. 
On the SoRoTo 120 L frame bends a little under the machine, in order for it to have a perfect balance point - and you are therefore able to easily push it around in spite of its large size. 
The SoRoTo® 120 L Forced Action Mixer mixes 120 L, which is the perfect amount for mixing e.g. resin-bound materials and epoxy.
And it is of course perfect for mixing products for grouting, flooring, concrete renovation, and all the other materials that forced action mixers excel with.
Applications:
Removable mixer arms - makes cleaning easy - no need for tools.

By tipping the mixer it can easily be loaded onto a car by means of small wheels.

Easily adjustable telescopic legs for discharge into bucket or wheelbarrow.

After 3-5 minutes the perfect mix is discharged through the mixer gate at bottom of the drum.

The grid lid is mounted on hinges and equipped with an automatic mechanical switch to meet safety regulations.

The rubber strap secures the grid lid during transportation.

In case of wear you only need to change one mixer arm if the others are alright.
Specifications:
Drum capacity - 123L

Mixing capacity - 120L

Width/Length - 72cm/95cm

Height - 117-127cm

Motor - 240V / 110V

RPM - 30

Output - 1.1kW / 1.8kW

Standard Blades - Steel

Weight - 105kg