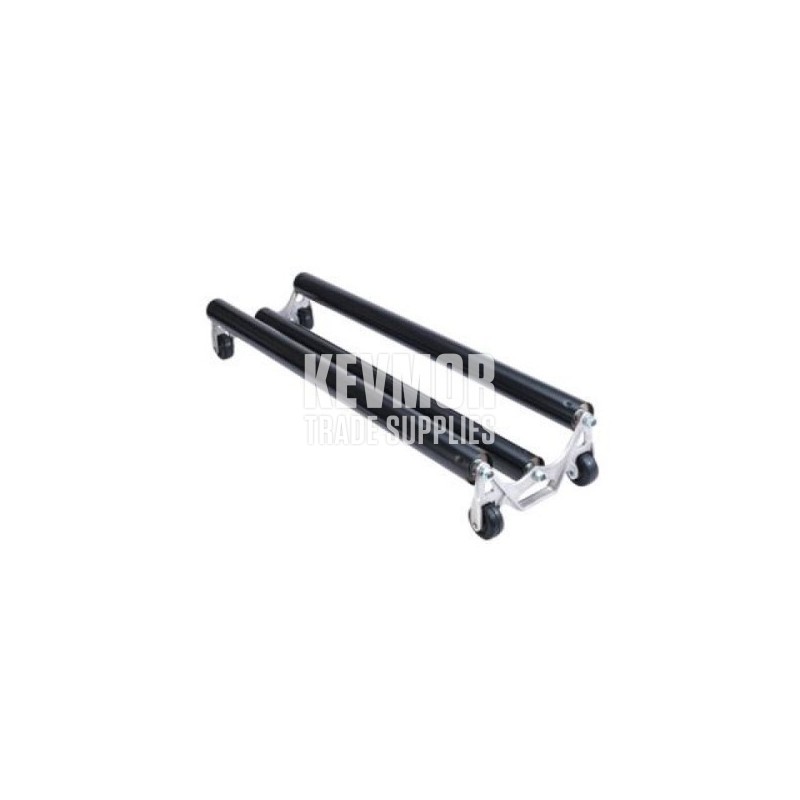  
Crain 016 Vinyl Dolly
GST excl.
($528.00 GST incl.)
Crain 016 Vinyl Dolly - Beno Gundlach 25
36" (90cm)

21 lbs (9.5 kg)

This popular dolly helps solve sheet vinyl handling problems.
Sturdily constructed to give many years of maintenance-free service.
Features non-marking rubber wheels with a 480 lb. load capacity, and the end frame members are made from sturdy aluminium alloy castings. Both ends have a hand hole for carrying. The rollers are supported on both ends by ball bearings and are made from heavy-gauge steel tubing to resist denting. Will accommodate rolls up to 16" in diameter. Rollers have a black powder coat finish.

Accommodates rolls to 16" (40cm) diameter
** Please note due to the weight and size of this product is not eligible for overnight shipping. This product can only be dispatched via road freight. Heavy Weight Item surcharge applicable.