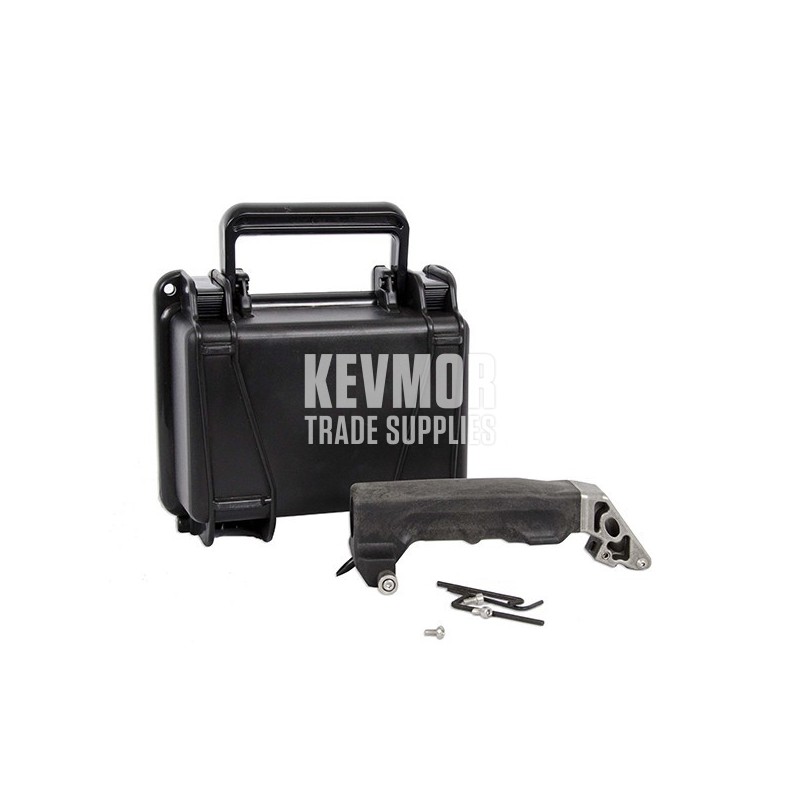  
Master Turbo Groover (+ Carrying Case & 4mm Blade Set)
GST excl.
($1,319.95 GST incl.)
Master Turbo Groover
What many call the BEST push groover there is... the Turbo Master Groover does it all.

Master Turbo Groover Includes:
Set of 4mm blades

Allen Key

Padded carrying case

(case colour may differ from pictured)

Made in the USA
Master Turbo Groover (#19) with carrying case 4mm blades set
****   FREE AUSTRALIA WIDE SHIPPING   ****
Master Turbo Groover Overview Video:
---
The #1 BEST Groover Tool In The World!
When it comes to the best push groovers out there, many say that this is it: the Master Turbo Groover.

Not many or any groovers really compare.

Here are some reasons why it's the #1 recommended groover tool:

No electricity needed to work

no smoke generated

It WON'T trigger fire alarms

Ground-level AUTOMATIC adjusting feature: Dealing with bumps or areas not even on the ground? No worries. This Turbo Master Groover handles it with ease and the end result is perfect quality and consistent welds.

Made In USA
The Master Turbo Groover is the Only Groover in the WORLD that can:
Groove all the way to the wall

Groove circles & curves

Groove 4 different sizes
The Master TURBO Groover comes with a set of 4mm blades and a carrying case. (view other types of blades available for it below)
---
Master Turbo Groover Blades 
Replacement options below:
Save installation time, effort, resources and yourself by using a tool that makes everything easier. If you've ever used one, then you already know how it's far above any other groover.
Order online from Kevmor, or come visit our shop to see it in person before purchase. We're always here and available for any questions you may have. 
Thank you for shopping Kevmor flooring tools Australia