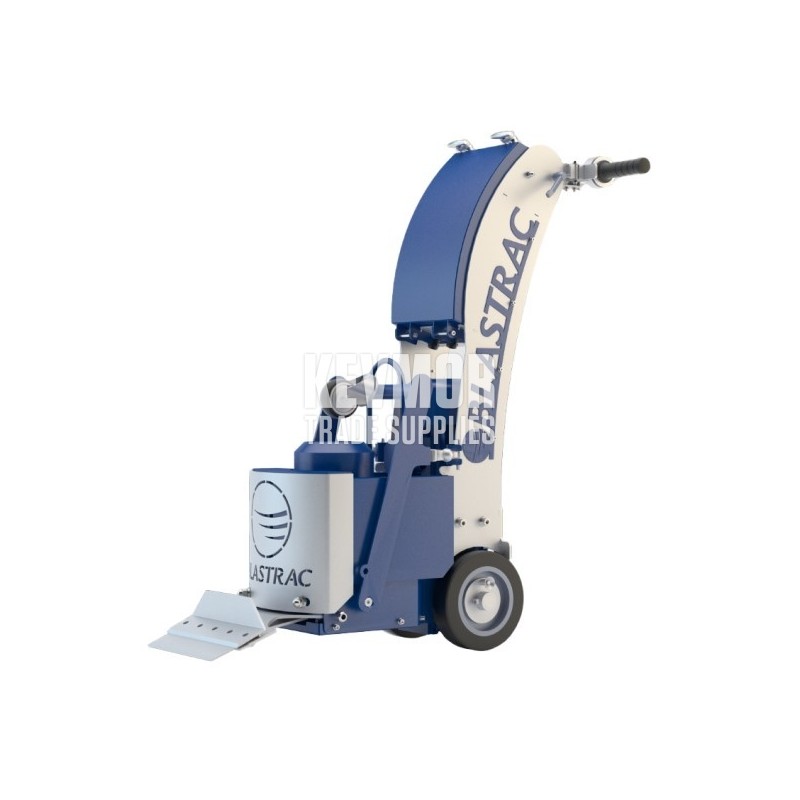  
Blastrac BS-110 Self-Propelled Floor Scraper
Blastrac BS-110 Self-Propelled Floor Scraper
Blastrac BS-110 Self-Propelled Floor Scraper
An effective self-propelled tool for medium-sized restoration projects both indoors and outdoors is the Blastrac BS-110 floor scraper. For longevity and durability on the jobsite, and is made of sturdy metal. This floor scraper requires very minimum maintenance to operate at peak efficiency because it lacks hydraulic components.
Features & Benefits:
Twin electric motor             
VFD drive motor
Shock absorbing handles
Removable weights            
Heavy duty wheels              
Adjustable wheel scraper
Durable powder coat finish
Working Width: 6-12in. (Depending on the type of blade)
Ground Speed: 69 ft/min
Power: 2HP 110V, (16 amp), 1Ø
Dimensions: L 34 in. x W 21 in. x H 41 in.
Weight: 209 Lbs Without Weights / 374 Lbs With Weights
Surfaces: Hardwood Parquet / Ceramics / Linoleum / Vinyl / Carpet / Adhesives / Glue / Tiles