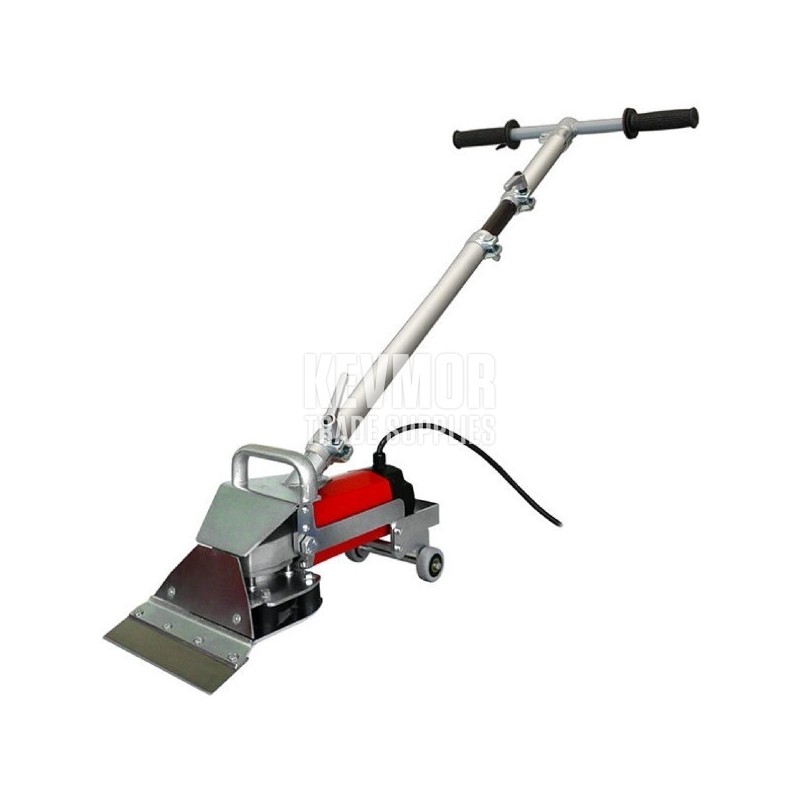  
UFS65 Tornado Floor Stripper
GST excl.
($2,145.00 GST incl.)
UFS65 Tornado Floor Stripper
Professional Electric Floor Stripper By Universal Flooring Solutions

T-Handle

Carrier with wheels

Includes 3 blades
UFS65 Tornado Electric Floor Scraper
With T-Handle & Wheels, 3 blades included.
The Universal Flooring Solutions UFS65 Tornado Stripper is designed and used to remove adhered old floor coverings, including Commercial Vinyl, Lino, Vinyl Plank, PVC, Broadloom Carpet and Carpet Tile. With the 8"/ 200mm scraper blade this electric scraper is defined as a multi-purpose surface preparation machine excelling on small, medium, and large-sized areas.
Tight areas, including wardrobes, stairwells, are easily tackled with this scraper machine.
The UFS65 Tornado Floor Scraper with T-handle allows you to work in a comfortable upright position. The operating can also remove the T Bar handle, to use the Tornado like a hand tool.
Included UFS65 Performance Attachment Parts:
UFS65 Technical Specifications:
Power: 2200 W, 230 V

Weight: 14,5kg

Working width: 210mm
** Please note due to the weight and size of this product is not eligible for FREE overnight shipping. This product can only be dispatched via road freight. Heavy Weight Item surcharge applicable.