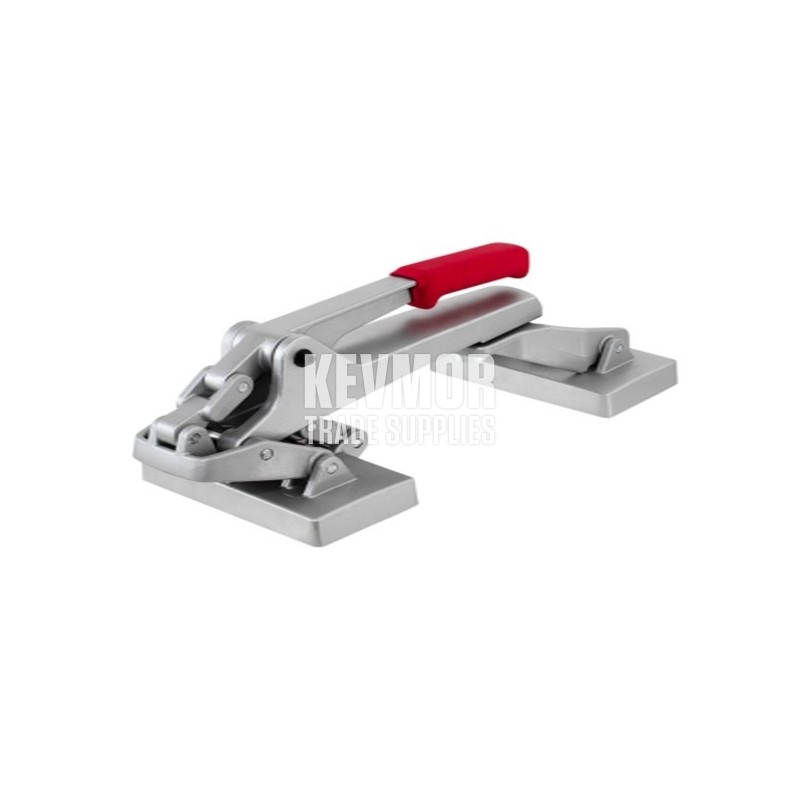  
Roberts Mini Stretcher 10-128 Locking Pattern Matching and Seam Repair Stretcher Bulldog
Roberts Mini Stretcher 10-128 Locking Pattern Matching and Seam Repair Stretcher AKA Bulldog
The unique locking action enables 'hands-off' seam repair. Turn the Automatic Locking Mechanism 'On' and the powerhead locks each 1/4in. of pin plate travel for easy pattern alignment. Turn the locking action 'Off' and the stretcher works in the conventional 'non-locking' mode.

Adjustable pin depths for different carpet thicknesses.

Holds up to 300 lbs. of stretch tension.

Tail blade swivel construction allows for angle stretching in any direction off of the gripper tack strip.

A solid die-cast frame stands up to years of dependable service.

On/Off knob provides locking or conventional operation.

The stretcher also includes a tail blade.

Custom-moulded carrying case included.
** Please note due to the weight and size of this product is not eligible for FREE overnight shipping. This product can only be dispatched via road freight.