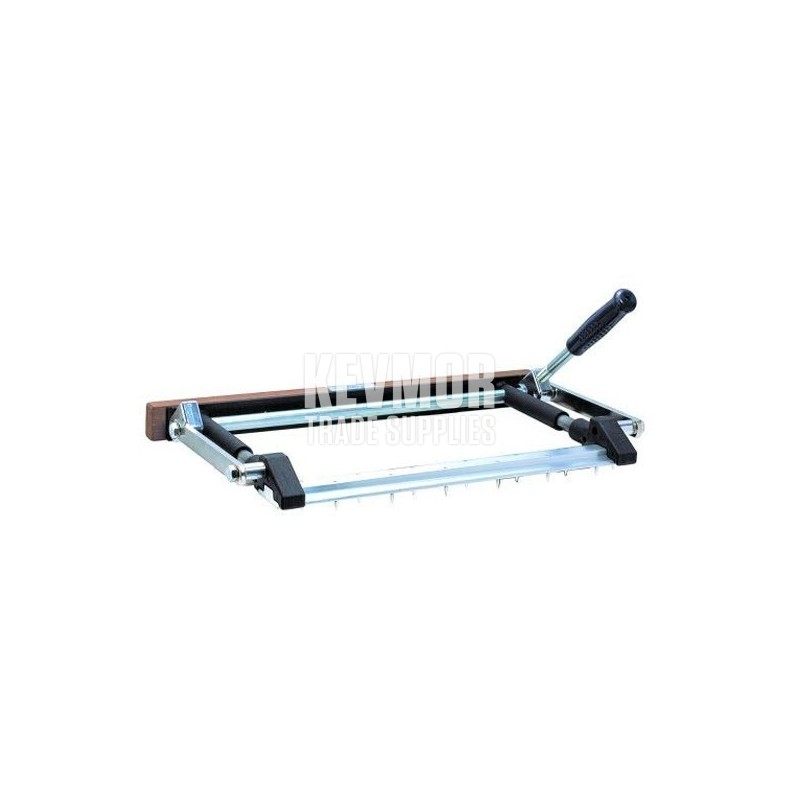  
Crain 507 Stairway Stretcher
GST excl.
($405.90 GST incl.)
Crain 507 Stairway Stretcher
Crain 507 Stairway Stretcher
Gives a tighter and more uniform installation - with less effort and without sore knees. Designed by waterfall type installations, stretching is done from the top of a stairway down. Stairs are easier to install because gravity is working with you - not against you. To use stretch runner use a stair tool to set carpet into crotch of step below. For wide stairs, repostion and repeat prodecure. Powerful 12 to 1 leverage makes stretching easy. Tool is 48cm wide with 14 pins evenly spaced over a 40.5cm pin plate. The maximum stretched dimension from the wood tail to forward-most pin is 22cm or 25cm when the tool is reconfigured for a narrow depth tread. Maximum stretch is 2.25cm.
Working from the top of the stairway down, it stretches the carpet using gravity's force, not yours!
6.5 kg

** Please note due to the weight and size of this product is not eligible for FREE overnight shipping. This product can only be dispatched via road freight. Heavy Weight Item surcharge applicable.