Kevmor is Business as Usual, Australia wide Delivery OK, Drive Through Now Available in Perth
Free Next Day Delivery Australia Wide*
Wagner Rapid RH L6 Relative Humidity Meter Kit - Celsius
Sale!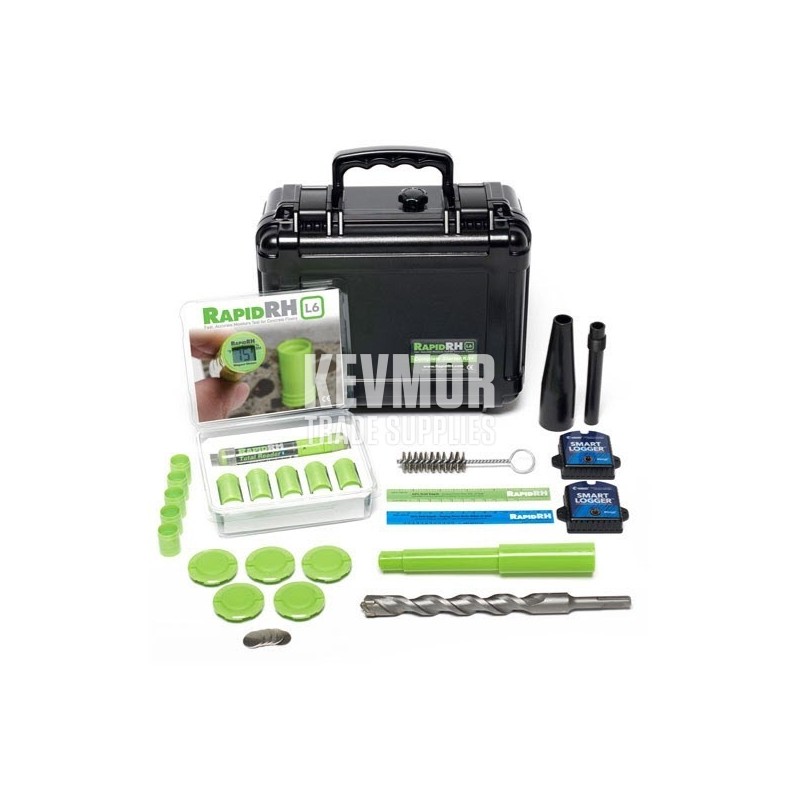 View larger
Found a better price? We'll match any competitors advertised price.
Contact Us
$914.95 GST excl.
$1,006.45 GST incl.
Website price only AUD
Wagner Rapid RH L6 Relative Humidity Tester Kit
*Celsius Version Made For Australia
Superior Moisture Test Kit:
No other test on the market is faster than the Rapid RH L6


The

NEW Wagner Rapid RH L6

Kit Includes:
Celsius version for Australia.

Comes with everything you need to conduct a Relative Humidity test.

Simplest F2170 test on the market.

Complete Moisture Test Starter Kit
TFMOI_L6START
All Products in Stock in Australia
Free Delivery Australia Wide*
Customer ratings and reviews
Wagner Meters Rapid RH L6 Relative Humidity Tester Kit - Celsius Version
Complete Concrete Moisture Test Starter Kit+ Rapid RH® L6 includes:
5 count - L6 Smart Sensors - Made For Australia (Celsius Version)

1 Touch-n-Sense™ tech. Total Reader® - Australian Celsius Version

2 count - Smart Logger™ ambient temp. & humidity recorders

1 Tool For Insertion

10 count - Extensions

5 count - Caps for protection that come with rubber plugs & a butyl gasket

5 count - Covers made of stainless steel

1 ¾ inch SDS masonry drillbit

1 brush for wire cleaning

1 Attachment for vacuums

Certificate of Calibration

Floor Map, Instruction Manual & Carrying Case
All parts can be ordered individually.
Part Number: 880-R0002-013
Wagner Rapid RH Instructions Below:
Great Price
Guarantee
All Products in
Stock in Australia
Free Delivery
Australia Wide*
Locally owned &
operated for 39 years