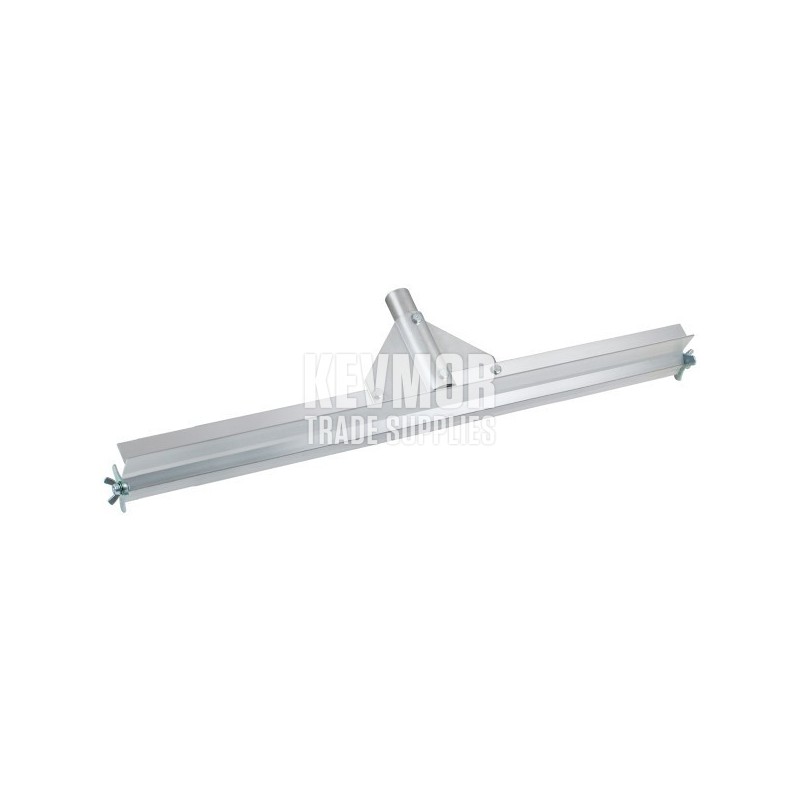  
36" Gauge Rake Head - CC995-01 Pro Kraft
GST excl.
($115.50 GST incl.)
36" Gauge Rake Head - CC995-01 Pro Kraft
The 36" Gauge Rake Pro™ allows for a uniform coating of self-levelling, high performance flooring, underlayment's, decorative concrete, and other materials.
The aluminium rake head is sturdy enough to move large amounts of material, yet lightweight for extended use. This rake allows the user to apply material to a precise, consistent thickness. Each gauge fits on the end and locks in place. Rotate the gauge for each use to extend the life of the gauge. Five sets of replaceable gauges are included for a variety of applications.
The gauge sizes included are 1.6mm, 3.2mm, 6.35mm, 9.5mm & 12.7mm. The easy to assemble rake includes all of the hardware to get started. Sturdy aluminium bracket takes a broom thread handle, sold separately. Proudly made in the USA.
Apply materials at a precise, predetermined uniform depth
Aluminium tool is lightweight, yet sturdy
Includes 5 sets of gauges
Gauge Sizes: 1.6mm, 3.2mm, 6.35mm, 9.5mm & 12.7mm
Gauges lock in place for desired depth
Rotate the gauges for a longer life
Replacement Gauges available
Use with broom thread handle (sold separately)
Made in the USA