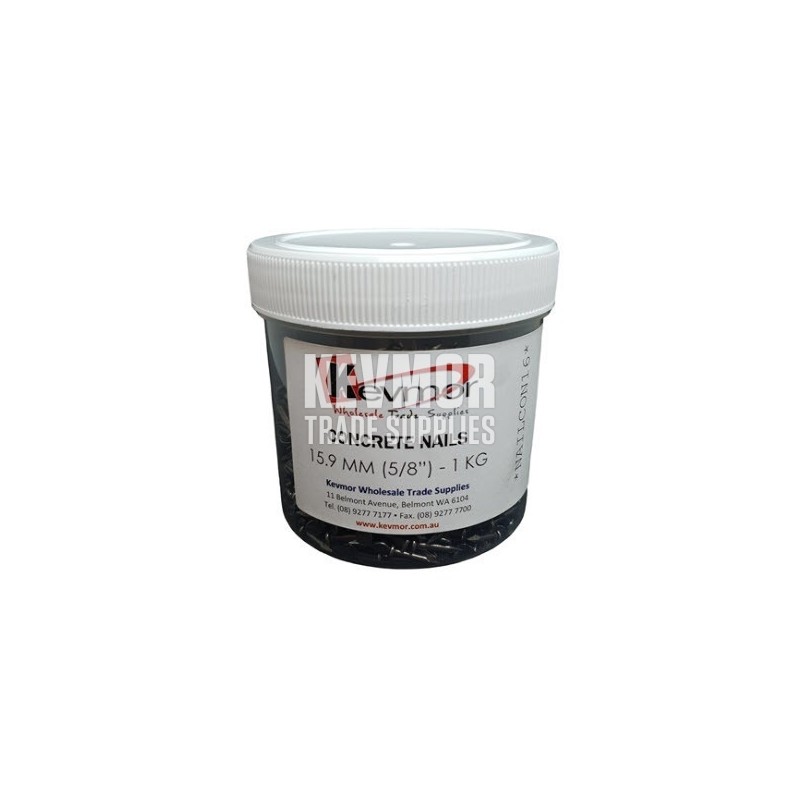  
Hardened Concrete Nails 15.9mm (5/8") -12g
GST excl.
($18.54 GST incl.)
Hardened Concrete Nails 15.9mm (5/8") -12g
Hardened Concrete Nails 15.9mm - 5/8" x 12 ga
Size available: 15.9mm (5/8") (other sizes also available)
Gauge: 12g
Features: - The smooth shank makes it easier to drive into hard materials like concrete without creating an oversized hole.
Uses: - Smooth shank nails are the best choice for concrete substrates. These hardened concrete nails are commonly used to install subfloors, underlayment and Carpet Gripper when the head must be flush with the surface. Use where strength is not the most important factor (eg stay nails).The longer nails 15.9mm - 25mm are used to install carpet gripper in heavy duty installations.
15.9mm nails are Japanese 'black' concrete nail and are harder for tough concrete floors.
Packaged:- 1kg round jar* - approximate 1300 nails per jar.
* L95mm W95mm D85mm
UFS3616