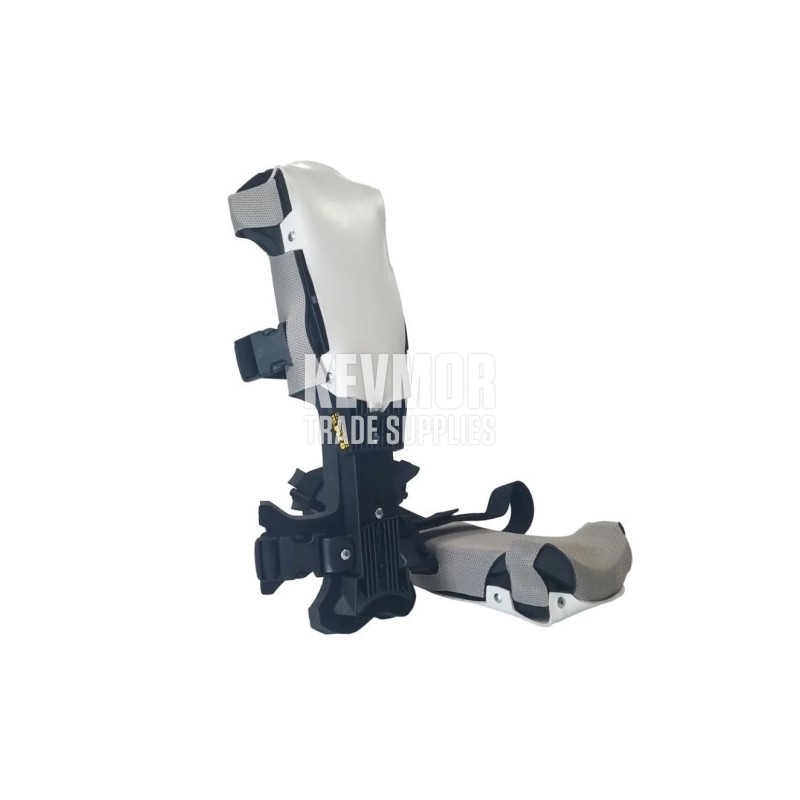  
ProKnee 0714 Standard with 1" Cushion Insert - 22 Regular Straps
GST excl.
($492.25 GST incl.)
ProKnee 0714 Standard with 1" Cushion Insert - 22 Regular Straps
PROKNEE IS THERAPY FOR YOUR KNEES
"Swiss Army knife of buckles" 
Automatically locks in your perfect strap length with just a pull to give you a comfortable fit you can work in all day long
Ergonomic, larger format buckle is easy on the fingers 
Works on all kneepad models past and present
Patented & proudly made in the USA
Sold as a set of 2 knee pads
NEW TUCKED IN LINERS
Offer a snug, stay-in-place fit 
Made out of a breathable wick tech, no wrinkle material for ultimate comfort
STRAP LOCATION
Straps located well below knee joint help eliminate uncomfortable pinching and circulation issues
EVEN WEIGHT DISTRIBUTION
Pro Knee's patented shin support system takes weight off the joints and spreads it out over the length of the shins, which enables even weight distribution
CENTER OF BALANCE
Even weight distribution creates a centre of balance at the midpoint of the shins (rather than directly on the knees) which reduces pressure and forces the user to use proper kneeling techniques
KNEE POCKET SHAPE
A knee pocket shape surrounds the knee joint area to hold the joint tight and create stability as you kneel - on literally anything
SHOCK ABSORPTION
Safe, resilient and replaceable cellular urethane cushions help absorb shock out of day to day wear and tear from kneeling
*Cushion Inserts are size specific. 
You will need your A-B  measurement to order this product.