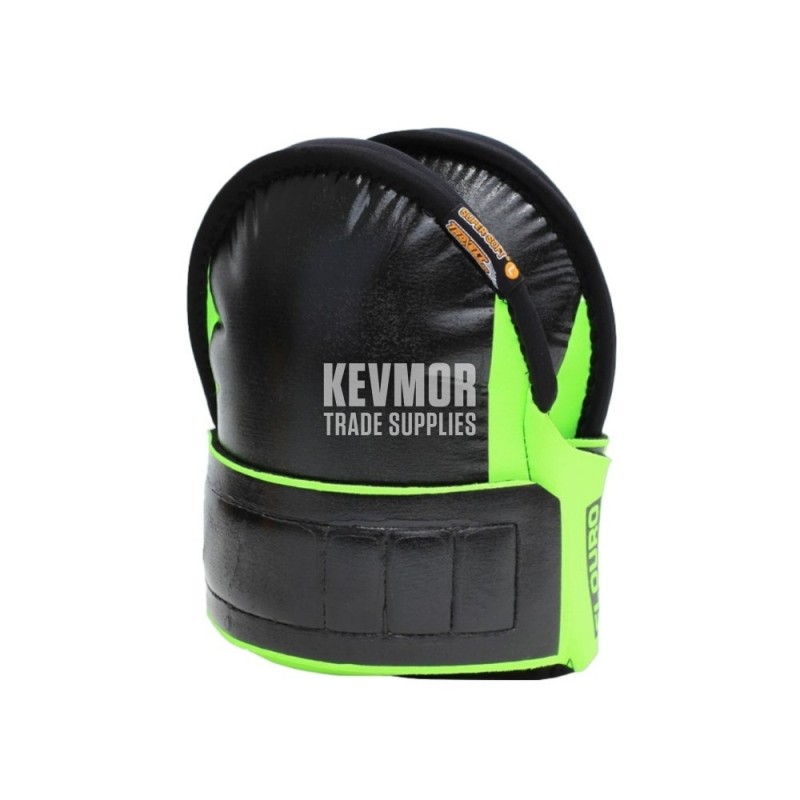  
Troxell Xtra Large 'Super Soft' Fluro Green HI VIS 209 Neoprene Gel
GST excl.
($59.95 GST incl.)
Troxell Xtra Large 'Super Soft' Fluro Green HI VIS 209 Neoprene Gel
Fluro Green Knee Pads for high visibility.
The wideband single strap design is made of premium grade neoprene and sits below the knee leaving a clear zone so there is no bunching or pinching.Velcro closure in front means no buckles or clasps to fumble with and break so donning and adjustment is fast and easy
Wear shorts comfortably.
Try them on and feel the comfort... You'll forget you're wearing them!
Heavy-duty closed cell foam cushion won't puncture or leak like gel pads.
Professional Grade
Patented Comfort Design
Single Front Fastening Strap
Premium Grade Neoprene
Non-Marring
Washable
Durable
Made In USA
The Shape of Comfort (TM). Our patented one of a kind knee pad shape provides the ultimate in strength, comfort and adjustability.