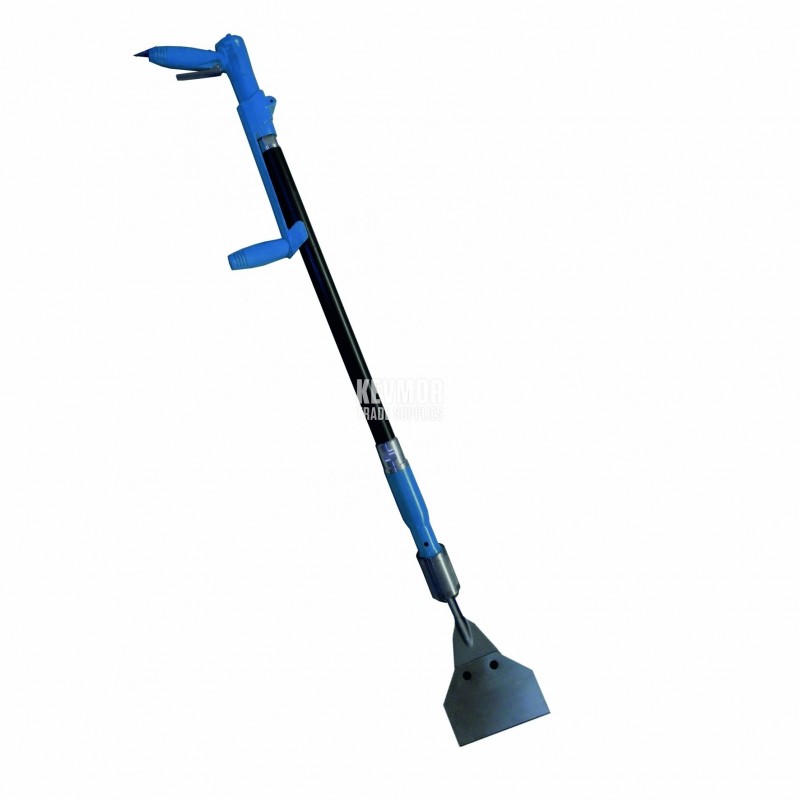  
Janser Air Chisel Pneumatic -Air Stripper Scraper 119 cm incl carry case 111085000
GST excl.
($2,750.00 GST incl.)
Janser Air Chisel Pneumatic Air Stripper - Scraper - 111 085 000
SCRAP'AIR - air-powered scraper
High-performance air-powered scraper suitable for floor coverings, foam backing residues, adhesive
residues, linoleum, tiles and rubber as well as laminate and parquet.
SCRAP'AIR long version length 119 cm supplied in carrying case complete with:
side handle,

holder with a scraper blade,

2 scraper blades as spare,

oiler,

250 ml of oil,

protective equipment for ears, eyes and hands
Technical Specifications
Air pressure: 6 - 8 bar
Air consumption: 280 l / min
Fequency: 2950 blows / min
Power: 30 joules
Weight: approx. 5.3 kg
Optional Extra accessories
111 085 230
Blade serrated 20 cm
The toothed cutting edge
achieves a better cutting effect.
Especially suitable for very
elastic adhesives.
111085240
Blade Spring steel
Width 20 cm,
length 15 cm.
Material thickness of 1.5 mm.
111085220
Delta chisel 12cm,
curved
111085250
Air pressure hose
25 m (Ø10 mm)