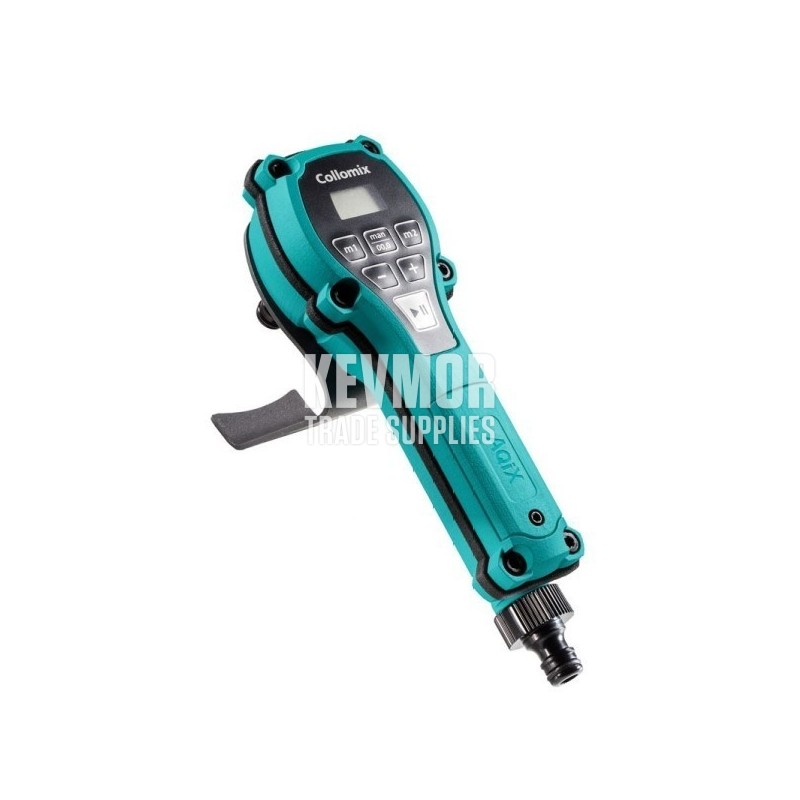  
AQiX Water Dosing Device
GST excl.
($605.00 GST incl.)
AQiX Water Dosing Device
Measuring water quantities is one of the most common tasks on the construction site. The right amount of water for the dry material is essential in order to achieve an optimum mixing result that always remains consistent.


** DO NOT LET THE DEVICE FREEZE WITH WATER INSIDE

Work quickly, easily and conveniently with AQiX water dosing device. The AQiX does not require a separate power connection and runs on 2 double AA batteries, which are already supplied. With average use, the battery life is over a year. Only a hose is required. The AQiX is supplied with a 1/2" connector as standard. Other systems with a 3/4" thread can also be used (bayonet coupling).


Measure water up to 50% faster

Simply set the water amount, attach it to the bucket and press start. The device takes care of everything by itself

Easy dispensing of the required water amount for any type of construction material

Ensures exactly the right amount of water for every mixture

No longer any need to haul measuring buckets

Ultraprecise

The device is battery-operated – no cable to get in the way, extremely mobile

2 memory buttons

Manual measuring

Intuitive operation

IP Protection Class 64

Break-proof housing for day-to-day use at the construction site

Can be used on all common mixers

In a sturdy hardshell case

MADE IN GERMANY
SPECIFICATIONS:
Preselectable dosing quantities: 1-99 litres in 0.1 l increments

Flow rate: 38.3 l/min at 6 bar

Max. operating pressure 2-6 bar

Accuracy: ± 0.05 l*

IP Class: 64

Battery (incl.): 2x AA

Memory spaces for dosing quantities: 2

Water connection on the device: 3/4"

Dimensions AQiX (L x W x H): 260 x 82 x 140 mm

Case dimensions (L x W x D): 290 x 254 x 89 mm

Weight: 688 g

Included in the scope of delivery: Water dosing device AQiX, sturdy hardshell case, 1/2" connection adapter, 2x AA batteries
At 6 bar, 40 L per minute flow through the device. 
When using the AQiX for the first time, the air must first be let out of the system via the manual dosing function until the water flows out cleanly