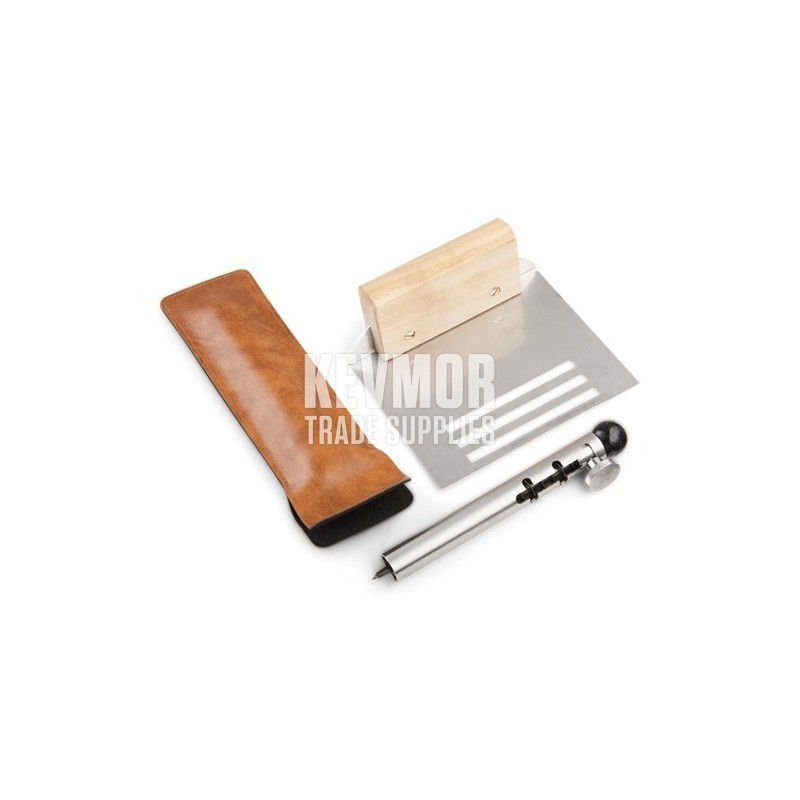  
Subfloor Hardness Tester - Scratch Tester - JANSER
Subfloor Hardness Tester, also know as scratch tester - NSER
Subfloor Scratch Hardness Tester by Janser
Complete with Scriber, scriber pouch and scoring template.

The Janser Scratch tests the hardness and integrity of the concrete substrate.


The slotted template is held on the floor with one hand.

The tester is then drawn three (3) parallel lines along the slot so that the point creates a score on the floor surface, using the three different levels of pressure with the scriber. Then repeat with three lines at a right angle to the first three lines.

ie Using the other hand the point of the hardness tester is positioned in the slot and the body pressed to the template surface against the 3 different levels (adjustable spring) resistance.

Check the level of concrete degradation at the intersection point with each of the scriber levels of force.

The greater the crumbling of the concrete at the intersecting points the offer the substrate is.

Please watch the video below to see how to use the scratch test.