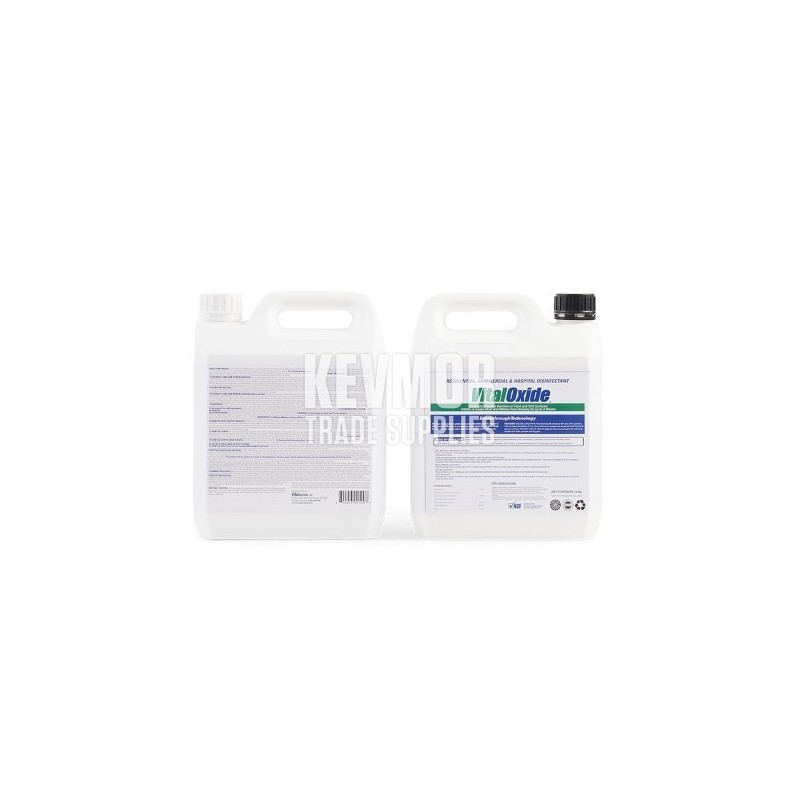  
Vital Oxide
Vital Oxide Disinfectant Spray
Vital Oxide is an EPA registered hospital disinfectant cleaner, mold killer and super effective odor eliminator.
Ready to use, with no mixing required, just spray, wipe or fog right from the bottle. Non-irritating to the skin and non-corrosive to treated articles.
---
Vital Oxide Disinfectant Cleaner
EPA Registered Hospital Disinfectant:
Proven to eliminate a wide range of germs and bacteria Vital Oxide won't contribute to the formation of mutating "Super Bugs", and does not contain volatile organic compounds (VOCs).
Food Contact Sanitizer - No Rinse Required - NSF Registered (D2) Sanitizer:
99.999% Sanitization on food contact surfaces. Vital Oxide is odorless and won't alter the taste of food on sanitized surfaces. Vital Oxide eliminates 99.999% of bacteria, including e Coli, Salmonella and Listeria in less than 60 seconds.

Molds & Mildew Killer:
Eliminates and prevent spores with up to 7 months residual effects. Safe on a wide range of surfaces, marble to carpeting and beyond.
Allergen Eliminator:
Proven effective on pet dander as well as dust mite and cockroach allergens. Can be used directly on pet bedding & sleeping areas.
Odor Eliminator:
End malodors caused by smoke, trash, septic systems, stale cooking & more. Vital Oxide contains no masking agents or fragrances and is highly effective at neutralizing urine and fecal odors.
Great For:
Hospitals and health care facilities

Medical and science research labs

Restaurants, cafeterias, food service facilities

Cruise ships, hotels, hospitality services

Schools, universities, educational facilities

Jails, prisons, correctional institutions

Government and public service offices
Larger volumes available soon.