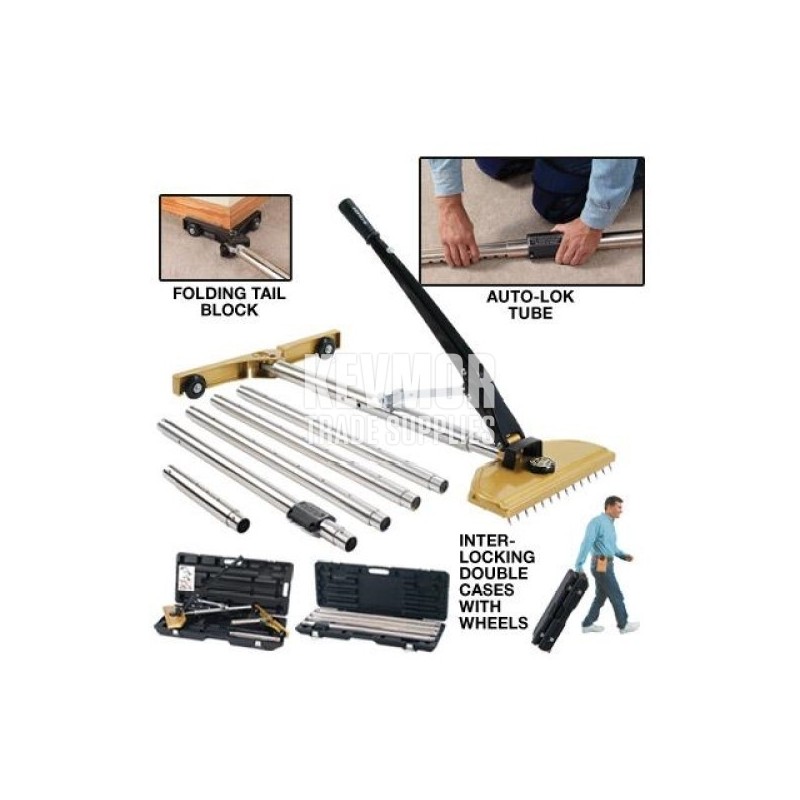  
Crain 499 Junior Stretcher Double Case
Crain 499 Junior Stretcher Double Case



Indent Only
Crain 499 Junior Stretcher Double Case
The new Crain double case design includes a head case with wheels and a tube case that hooks onto the head case for easy transport. The cases are easily split apart for carrying upstairs or loading back into the van. Both cases are durably constructed of double-wall high density blow-molded plastic and feature recessed latches and handles that won't break off. The custom-fit interior holds all the included stretcher components - Driving Head, Auto-Lok Tube, 3 extension tube sections, 1 transfer tube section and folding tail block.
The Tube Case holds the Auto-Lok and 3 Extension Tubes. The Double Case holds the Crain Power Stretcher, Auto-Lok Tube and up to 5 Extension Tubes.
Reduce back strain by distributing weight evenly.