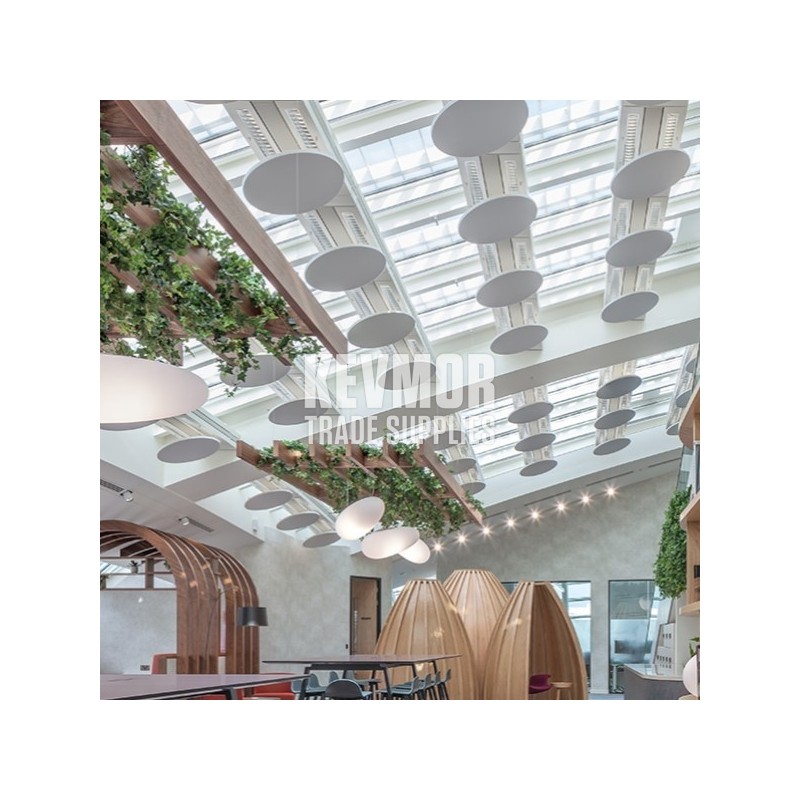  
Horizon™ Suspended Acoustic Panels
Horizon™ Suspended Acoustic Panels
Horizon™ Suspended Acoustic Panels
Horizon™ allows shapes to appear floating from ceilings and walls while increasing acoustic performance. With five geometric shapes, slick finished edges and clean hidden fixings, Horizon allows an easy yet good looking feature for hospitality spaces, open plan offices, meeting rooms, education facilities and lobbies.

Utilising our sophisticated channels, clips and suspension wires, Horizon can be installed on ceilings and walls without the need for clear space, as minimal contact is made between the panel and the surface area; providing a floating aesthetic. For ceilings, Horizon's adjustable system allows you to set the suspension height with ease giving you the ability to target multiple frequency levels within the chosen space. Horizon can also be clipped to walls as a demountable acoustic panel, without the need for adhesives. Horizon; pushing the boundaries of acoustic design.

Key Features and Benefits:
Delivers excellent acoustic performance

Can be installed on ceilings and walls without the need for clear space

Adjustable system to target multiple frequencies

In-house design team dedicated to customisation
Key specifications
Sabin: 0.70 to 3.375 Sabins per unit - varies by design, refer to brochure
Form: Panel
Composition: 100% Polyester Fibre (PET)
Size: Varies by design, refer to brochure
Thickness: 24mm
Product Placement: Ceiling, Wall
Install method: Suspended or direct fixed
Application: Commercial/Office Space, Education, Hospitality, Theatres and Auditoriums, Recording Studios and Radio, Residential, Retail.