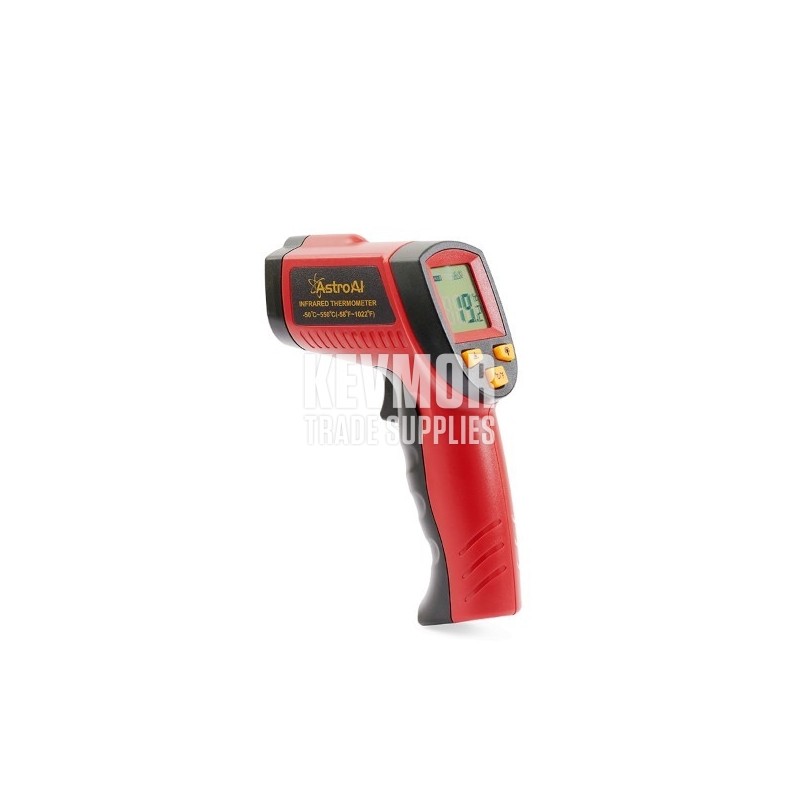  
Infrared Thermometer - Wagner
GST excl.
($108.90 GST incl.)
Infrared Thermometer - Wagner
The new Infrared Thermometer allows quick and accurate assessment and verification of the temperature of a concrete slab surface for meeting flooring, adhesive, and/or coating specs. With its convenient pistol-style grip, this lightweight thermometer can instantly give temperature readings to verify installation conditions.
Used in conjunction with the Rapid RH® 4.0 EX, the Infrared Thermometer adds another vital piece of information for the installer to utilize in determining slab readiness with regards to flooring finishes.
User settings include either Celsius or Fahrenheit readings, with or without standard red target light guidance. Instant temperature readings, a handy size and style, and the Wagner Meters commitment to quality products make the Infrared Thermometer another valuable addition to the Rapid RH® line-up.
Measurement Range: -25.6 °F to 707 °F (-32 °C to 375 °C)
Accuracy: ±2% of reading
Distance to spot ratio: 12:1
Emissivity: Preset at 0.95
Response Time: ≤500ms
Repeatability: ±1% of reading or ± 2° F (1° C), whichever is greater
Battery: 9V
Dimensions: 6 in x 5 in x 1.5 in